For the South Saint Paul High School Class of 1969.
(Send feedback to ssphs69@gmail.com)
Greetings everyone!
WOW! It's been 40 years since we were all together for the last time! Things have changed, people have changed (mostly a good thing), the times have changed. We have all grown, I hope in a good way.
After we graduated on June 4th 1969, I headed for the work environment and stayed there for the last 40 plus years. There was a bit of schooling here and there but no degree was had. I guess you have to experience life and that can be your degree!
After several years of wondering what to do I met the love of my life, Nancy! We were married August 28, 1976 and have been ever since then! We've lived most of our lives in the South St. Paul/Inver Grove Hts. area until 15 years ago. We made a super move to the area south of the Twin Cities, Cannon Falls, Mn. We own some acreage and have had a real mix of critters! That has been learning, fun, and interesting! Sometimes you don't need to go to school to earn a degree!
We camped a lot! When the kids were born we continued to bring them up with camping and outdoorsy adventures in their veins and continues to this day! The kids! Now there is something to be proud of!!!! My daughter has the degree and is working in her field of study at the Rochester Post Bulletin, and she is an on-air person at KROC 1340 AM. My son if doing very well too. He works for the St. Paul Public Schools and for Target Corporation.
 My wife doesn't have a degree, but really likes her line of work. I don't have a degree either, but that's OK with my family! I guess I just really like the work I do. I've been at the same company, 3M for 39.6 years working in the IT Operations arena. Life has been very good to us. Looking back, our family has been able to take some excellent adventures, seen some out a sight sites, gathered rocks from the "Big Lake" and traveled across the pond. As I look back over the past 40 years from our class' high school graduation one may think, " Man, I wish I did......."  And that's OK, because we all need goals to keep us going. Well, that's it for me. I probably won't see you at the reunion. Oh! I almost forgot to tell you something.  June 1st I retired.  Take care everyone!!! Maybe I'll see you at the 50th!
Here's [above] a recent picture. I hope you can open it. Contact me at this e-mail address if you'd like to: webby80502@mypacks.net
Ken Caseltine
Age 65, 3M Retiree Formerly of South St. Paul Surrounded by his family, Ken died peacefully at home of pancreatic cancer on July 31, 2016. Ken & family moved from SSP to rural Cannon Falls in 1993. He retired from 3M in 2011 after 40 years. Preceded in death by parents, Don & Mary; mother-in-law Inez Kearns; niece, Jennifer. Survived by his wife of 40 years, Nancy; daughter Audrey of Rochester; son Levi of St. Paul; Godson Christian of Vienna, Austria; brothers Richard & Donald; sisters Jean & Helene. Visitation Friday Aug. 5 at 4-8pm at St. Paul's Ev. Lutheran Church, 30289 59th Ave. Way, Cannon Falls. Memorial Service Saturday Aug. 6 at 11:30am, with visitation at 10:30am, St. Paul's Ev. Lutheran Church. Interment Cannon Falls Cemetery. At Ken's request memorials to St. Paul's Lutheran Elem. School or Cannon Falls Library Foundation, 306 W. Mill St. Arrangements by Lundberg Funeral Home, Cannon Falls. www.lundbergfuneral.com. Published in Pioneer Press, Aug. 4, 2016.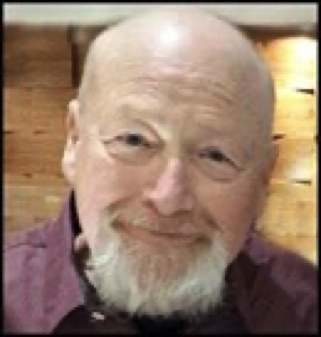 Ken's message to his classmates for our 40th reunion