For the South Saint Paul High School Class of 1969.
(Send feedback to ssphs69@gmail.com)
David McGuire
Born June 8, 1951; died April 8, 1993. South St. Paul, MN.
Wayne C. Mammenga
South Saint Paul, Minnesota. Age 66. Wayne passed away on Friday, January 19, 2018. Wayne was a resident of South Saint Paul, Minnesota, at the time of passing. Private family funeral service to be held.
David L. Meyer
Loving Husband, Father, Grandfather 1950-2002, Age 52, was called home to Jesus on Christmas Eve. He passed away peacefully at home after a courageous and dignified battle with cancer. He will be sadly missed by his loving wife, Jean, of 33 years. Also survived by his children, Greg of Seattle, WA, and Eric (Stephanie Steiner), St. Paul; his cherished grandchildren, Sydney and Griffin; mother Doris Meyer; 7 siblings Duane Meyer, SSP; Gloria (Ray) Fenger, Eagan; Ronald Meyer, Houston, TX; Richard (Patricia) Meyer, Apple Valley; Barbara (Patrick) Baker, Ramsey; Bill (Gwen) Meyer, Shorewood; Brad Meyer, Bend, OR. Preceded in death by father, Walter Meyer. 35-year employee of Rainbow Foods, formerly Applebaums. Special thanks to the tremendous support of family, friends and HealthEast Hospice. Funeral service at GRACE LUTHERAN CHURCH, So. St. Paul. Interment General Lutheran Cemetery. Published in Pioneer Press from Dec. 26 to Dec. 27, 2002.
Douglas C. Milner
Beloved Father, Grandpa, Son, Brother & Uncle, died suddenly on Aug. 25, 2007, age 56. Formerly of South St. Paul. Preceded in death by father Aymond & nephew Jake Kocienda. Father of Lisa (Timothy) Moore & Douglas. Grandfather of Lauren, Jack & Noel. Son of Myrt Milner. Brother of Wayne (Marge), Steve (Mary), Mary (Harlan) Christensen, Bonnie (Richard) Kocienda. Loving companion of Karen Vickery; also survived by nieces, nephews, other relatives & friends. Mass of Christian Burial at ST. JOHN VIANNEY CATHOLIC CHURCH, SSP. Interment Oak Hill Cemetery. Published in Pioneer Press from Aug. 28, 2007.
Robert T. Moreland
Age 61, of St. Anthony. Died May 31, 2012. Preceded in death by parents, Robert and Ethel, and brother, Harry. Survived by children, Christopher and Emily; nephew, John (Leah) Moreland; niece, Jaime (Vlad) Gendlin; sister-in-law, Pat Moreland. Memorial service June 6, 2012, at Nativity Lutheran Church, St. Anthony. Private interment Riverview Cemetery. Memorials preferred to Pancreatic Cancer Action Network www.pancan.org or Nativity Lutheran Church. www.Washburn-McReavy.com Northeast Chapel. Published in Pioneer Press on June 3, 2012.
Stanley R. Mohrbacher
Loving Husband & Father, Age 60 Of St. Paul, On July 20, 2010 Survived by wife of 34 yrs., Mary; daughter, Cara Essa; sons, Jade, Steven & Jeffrey; and a large extended family. Funeral Service July 27th at WEST FUNERAL HOME, WSP. Interment Acacia Park Cemetery, Mendota Heights. Special thanks to Tracy Plante & all family and friends who provided support to the family during this difficult time. In lieu of flowers memorials preferred. Published in Pioneer Press on July 25, 2010.
Terry R. Madland
Age 47, formerly of SSP, died Feb. 20, 1999. Survived by his parents, Donald and Patti Madland. Dear brother of Michael (Theresa) Madland & Mary Beth (Bob) Durham. Don, Bobby, and Patti loved their uncle "T" very much. Also survived by many other loving relatives and friends. He will be missed by everyone whose lives he touched. Memorial Mass Thursday, Feb. 25, at Church of St. John Vianney, SSP. Interment at Oak Hill Cemetary, SSP. Memorials preferred. Published 2-24-1999.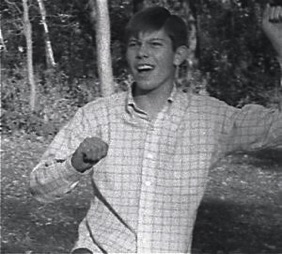 Cloquette J. (Seerup) McNamara
Age 71, of Inver Grove Heights Passed away on December 16, 2021 Survived by husband, Timothy; three daughters, Dawn (Jake) Erb, Tara (Steve) Negaard and Megan; seven grandchildren; siblings, Robert (Edie) Seerup, Karen (Roger) Lawrence, and Rosie (John) Lagoo. Preceded in death by parents; brother, Peter Jr. (Sandie) Seerup. Funeral Mass January 14, 2022, Church of Assumption, St. Paul. Visitation one hour prior to mass. Celebration of Life at noon-Croation Hall, South St. Paul. Published in Pioneer Press on January 9, 2022.