For the South Saint Paul High School Class of 1969.
(Send feedback to ssphs69@gmail.com)
Karen (McNamara) Perpich
Age 68, of South St. Paul, passed away surrounded by beloved family Thursday, July, 11, 2019. She was born May 18, 1951, in Warren, Minnesota, to LeRoy and Oryla (nee Johnson) McNamara. Karen is survived by her husband of 14 years, Jerry; daughters, Tamra (Rachel) Nicholas-Nelson, and Tiffany Johnson; stepsons, Jason (Molly), Scott (Elizabeth), Brian (Michelle), and Mike (Ali) Perpich; 11 grandchildren; 1 great-grandson; sisters, Mona (Pat) Klaren, and Laurie (Kevin) Mondry; several nieces, nephews, other family members, and 3 grand-dogs. She was preceded in death by her parents; and sister, DiAnn Hilsgen. Karen's kindness and grace will be missed. She will be loved and treasured forever. Memorials are preferred to Our Lady of Peace Hospice https:ourladyofpeacemn.org. The family would like to thank the caring staff of Our Lady of Peace and Unit 7900 of the United Hospital for their tender and compassionate care. Published in Pioneer Press on July 14, 2019.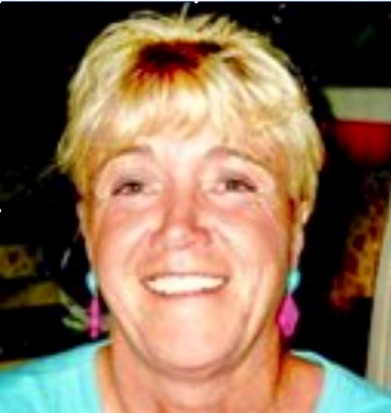 Francis Lee Prokop
April 28, 1951 to April 7, 2018
Francis L. Prokop, age 66 of Hastings, MN passed away in his home on April 7, 2018 after a two-year battle with cancer surrounded by his loving family and friends.
Fran was born on April 28, 1951, in St. Paul, Minnesota to Francis and Alice (Linkemeyer) Prokop. On June 8, 1991, he married Margaret Schmitz in Verndale, Minnesota, and they enjoyed nearly 27 years of marriage. Fran was a supervisor at Aggregate Industries and retired in 2013. After retiring, he worked at Afton Apple Orchard on a more permanent basis, which he loved. Fran was also there to give a helping hand to family and friends. He enjoyed coaching, watching, and playing hockey. Fran appreciated the outdoors and was an avid fisherman and hunter. Fran treasured spending time with his children and grandchildren, and teaching them everything he knew about fishing, hunting and hockey.
Fran was preceded in death by his father, Francis Prokop Sr. He is survived by his mother, Alice Anderson, his three children Sheryl (Jim) Hnath, Cody Prokop and Haeli Prokop; three grandchildren Sydney Taylor Trombley, Samantha Jaymes Hnath and Sunnie Monae Hnath; and many nieces, nephews, other relatives, and friends.
Fran will be greatly missed by his family and friends. A private celebration of life is being planned by his family. From https://minnesota.funeral.com/2018/04/10/francis-lee-prokop/.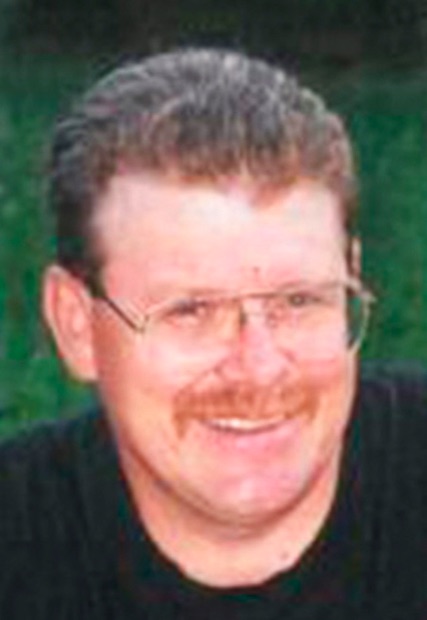 Peggy A. (Carlson) Peterson
Loving Wife & Mother, 1951 - 2005 May 27th, age 53 of SSP. Survived by husband Phillip; 2 sons Greg & Christy, Ryan & Crystal; 2 grandchildren Brendon & Vanessa; sister Pamela William; niece & nephew Tisha & Terry Williams; great-niece Savannah. Published in Pioneer Press on June 1, 2005
Lillian (Ciupik) Pomplun
Age 53, of Burnsville, formerly of Lakeville, on April 7, 2004 after a brief illness. Preceded in death by husband, David. Survived by son, David; daughter Leslie; parents, Michael & Irene; brother, Richard; sister, Lisa (Curt) Bridges; also nieces, nephews; other relatives; and many friends. Memorials preferred. Published in Pioneer Press on Apr. 11, 2004
Mary Kay Petrie
December 19, 1950 — August 26, 2021 Preceded in death by parents Russell and Evelyn; and brother Greg. Survived by her partner Kevin Scott; brothers Jack (Denise), Tom (Kris); nieces Sara and Mackenzie; and nephew Rusty. Interment Oak Hill Cemetery. In lieu of flowers, memorials preferred. Published by Pioneer Press on Aug. 29, 2021.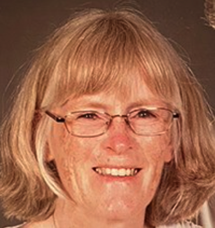 Donna (Erdman) Pellman
Age 70, of Inver Grove Heights, passed away peacefully in her husband's arms on April 28, 2022. Preceded in death by parents, Larry & Norma; and brother, Rick. Survived by her loving husband of 25 yrs., Rory; son, Tim (Dawn); grand children, Carter (fiancee, Jennifer), Cole, Emma & Ella; siblings, Wayne, Rhonda, Shelly, Bonnie, Gary & Jan; and many other family members & friends. Memorial Service at GRACE LUTHERAN CHURCH in South St. Paul. Inurnment Oak Hill Cemetery in South St. Paul. In lieu of flowers, memorials preferred to the Grace Lutheran Church Scholarship Fund. Special thanks to Allina Hospice for their love & care. Published by Pioneer Press from May 8 to May 12, 2022